TOP
evergreen
Dine at the Evergreen Restaurant and Lounge
Discover one of the best restaurants in Banff, the Evergreen Restaurant and Lounge. This culinary gem is tucked inside the Royal Canadian Lodge and serves up Canadian cuisine with an emphasis on regional ingredients. Knowledgeable and attentive servers along with talented chefs will ensure you have an unforgettable meal with a relaxed ambience.
The Evergreen Restaurant offers spacious and elegant fine dining in Banff surrounded by windows etched with renditions of local wildlife, adjacent you'll find Evergreen Lounge which offers a more casual sense of refinement.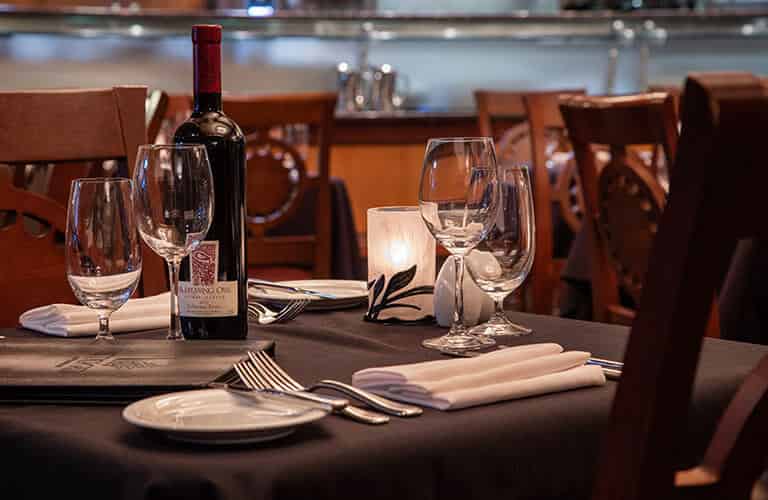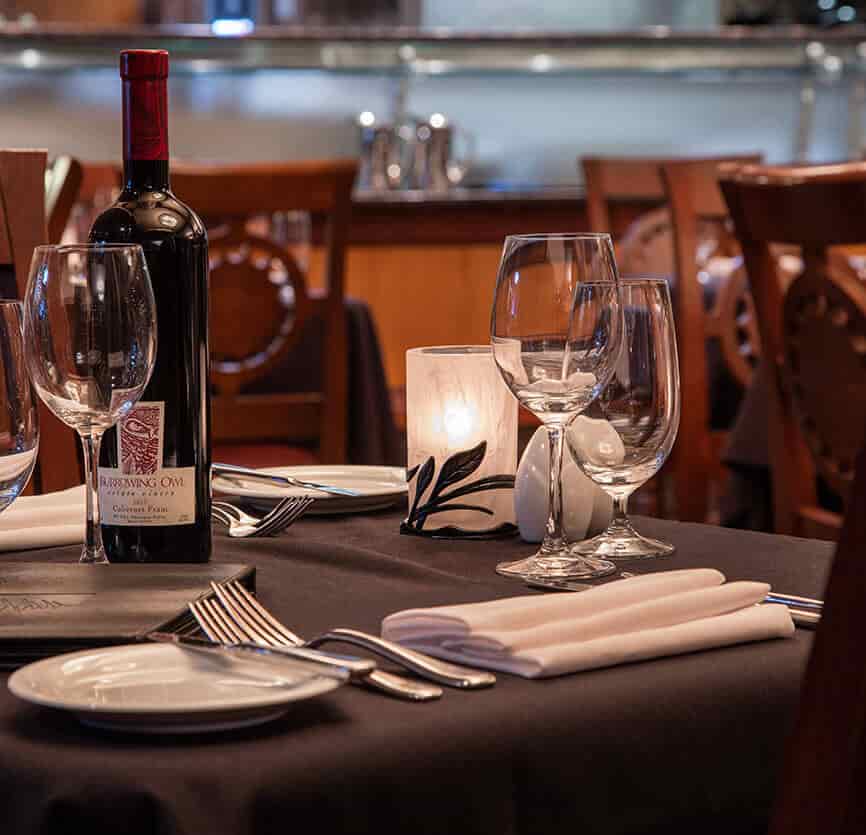 Culinary Philosophy
The culinary team take great pride in creating dishes with locally sourced ingredients to highlight the flavours of Alberta. All our beef and elk is sourced from Alberta, the always-fresh vegetables are often from local farms and almost everything served is made in-house to enhance your experience. The Evergreen Restaurant and Lounge is open daily for breakfast and dinner, as well as offering room service.
Weekly Specials
Daily Happy Hour is currently available in the Evergreen Lounge from 4pm to 6pm.
Group Dining
Our hotel restaurant can also accommodate small groups celebrating special occasions, corporate events and the festive season. We offer three course set menus for groups of 15 - 30 people or we can tailor a special menu to suit your event and budget. For more details please complete the request form below and a member of our team will contact you to assist with your event.

"Wonderful stay in Banff...."
"This hotel is in a great location. It is about a 10 minute walk into the shopping area in Banff. There are sidewalks all the way. We had a lovely corner room - the hotel was a very quiet place to stay. The staff at every level were polite and accommodating. There is underground parking. Lots of good places to eat within walking distance. Definitely on my list of great places to stay in Banff!"
- Kathy A.
"Excellent"
"This is our fifth stay in this hotel over the last several years. We always enjoy our stay here. It's nice and quiet and comfortable. We had a king size room with fireplace and it was great. One thing that we really enjoy about this hotel is there swimming pool hot tub and steam room. It is absolutely beautiful in their pool area. It's one of the best ones we've been too. The food in the restaurant is also very good. We definitely will be back again next year. "
- Robert T.
"Excellent"
"The rooms were so nice. We stayed at a very famous luxury hotel the night before and our room at the Royal Canadian Lodge was much nicer for less than half the price! I will definitely be staying here again!"
- Bryce B.
"We'll be back!"
"Our first trip to Banff and we are so pleased we stayed at The Royal Canadian. Heated, covered parking with your window cleaned every morning is representative of the small touches that separate this from other places. Hot cocoa and cookies every night in the lobby were the perfect ending to busy days. With John at the front desk, Jakob and Dillon as concierges, Rachel and Amber as servers, you're in great hands. No question went unanswered, down to how the most excellent rolls were made in hous"
- John C.